The Lyon Street Celtic Band is a dynamic group of musicians.
They play fiddles, bodhran, accordion, spoons,
dancing marionettes, mandolin, and guitar.
Lyon Street's repertoire includes traditional Irish, Scottish,
Breton, French, Christmas/Celtic, Old-Time tunes
We perform at art centers, ceilighs, festivals, fundraisers
galas, hotels, hospitals, pubs, receptions,
retirements homes, birthdays, churches, and weddings.

We specialize in private house parties.
Lyon Street has performed at Rideau Hall
and the Irish Embassy.

_____________________________




<! TTTTTTTTTTTTTTTTTTTTTTTTTTTTTTTTTTTTTTTTTTTTTTTTTTTTTTTTTTTTTTTTTTTTTTT ____________________________



Regional Contact: CJOH-TV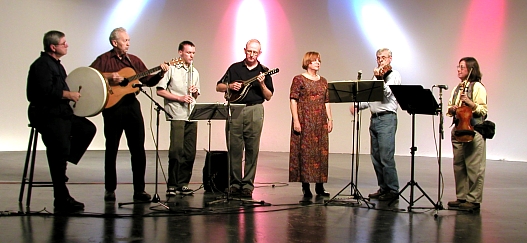 Everyone told us it was the best party we ever had.
Thanks in great part to you! Thank you so much –
we've never had dancing before!
Dawn Firestone
Consultant
Community Investment



Bell Canada
National Arts Centre
Opera Lyra Reception
Ottawa, Ontario

Many thanks to you and your equally talented and lovely colleagues.
Your music was wonderful and you added a great deal to the evening.
Hope that you enjoyed it as well.
Regards and again, our tremendous appreciation
Paula and the clan at Reach
Paula Agulnik


Executive Director




Reach Lawyers Comedy Night
Ottawa, Ontario

You guys were great.
Your music was appreciated by a diverse group of people.
And the sailor shirts were a nice touch to the evening.
Lynda Fish
Program Planner
Planificatrice de programmes
Canadian War Museum
Musée canadien de la guerre
Ottawa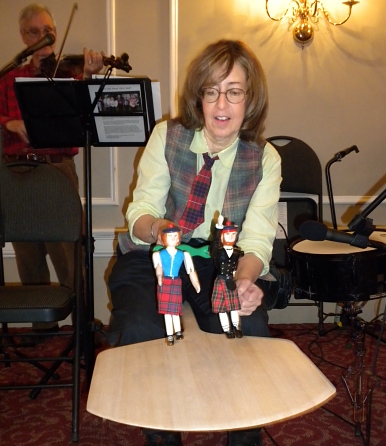 Photo by Diane Grummisch
Lois Siegel and Her Scottish Dancing Marionettes
Move to "Scotland the Brave."

I just wanted to thank all of you for performing this weekend
at the Heritage Power and Country Festival.

Saturday was an awesome beginning.
The first to take the stage, The Lyon Street Celtic Band,
brought the sunshine, their smiles, humour,
and great Celtic tunes with them.

Kellie Sarazin

Volunteer Entertainment Coordinator

Heritage Power and Country Festival 2009

Cumberland, Ontario

Thank you for your professionalism.
Your band was outstanding!! Great sound.
I had a lot of compliments about the music
and hope you get more gigs from last night.
Gail Carroll
Fund Development Director
Citizen Advocacy
Irish Embassy Residence
Appetites for Advocacy Fundraiser
Ottawa

What a FABULOUS evening! LOVED every minute
music fabulous especially the Newfie songs
and those Irish ones. People so friendly.
You have a great group there,
and the ambiance was excellent.
Joan Forbes, Board of Directors
Friends of the National Arts Centre Orchestra
Casey's Grill Bar
St. Patrick's Day
Ottawa

I would like to thank you once again for such a fabulous
concert at Casey's, St-Patrick's Day.
Two of my very long time friends came to join me at the restaurant where you and your band were playing
and I must say, it made me wish to return
to the soft green hills of Ireland.
Your music was totally outstanding
with the traditional songs one would expect to hear
in Ottawa on St-Patrick's day and so well played.
It was a honor to listening to you all.
Thank you for such a beautiful evening
filled with such warm atmosphere.
MS. LAURENCE SCHALLER
SALES MANAGER, GOVERNMENT & PROTOCOL
Fairmont Château Laurier
Laurence.Schaller@Fairmont.com
fairmont.com

<![if !vml]>
<![endif]>

A huge thank you to The Lyon Street Celtic Band
for your amazing performance greeting everyone
who came to the Broken Earth Spring Gala "Broken Earth."
Holly Ormsby
Managing Vice President
Health & Charity
Ottawa

The band was great, and everyone did enjoy it very much.
Thank you so much for a great evening.
Helen Jasper
The Sons of Scotland Benevolent Association
Grand Camp
Ottawa

Big thanks to you and your bandmates for
helping make our event so successful!
You did a wonderful job entertaining the crowd
and we heard from so many people about
how much they enjoyed the music.


Kristin Harold

Senior Director of Operations and Communications

Habitat for Humanity Greater Ottawa

Everyone had good things to say about your music
and said they would come back to hear you again.
Keep on playing!!!
Joyce Wiggins
St. Andrews United Church
Buckingham, Quebec

The band was outstanding.
It was clear that the audience was really enjoying the music,
and I could tell the band were enjoying themselves too,
and that means a great deal to me.
Judi Pearl
Sleeping Dog Theatre
National Arts Centre 4th Stage Performance
"Ireland Bound" Fundraiser
Ottawa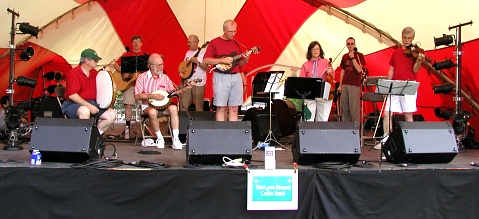 I've already let Alain (National Capital Commission)
know how much fun you were...
bilingual and cute!
Not to forget the LYON St. Band!
Lian Goodall
Program Officer
MacKenzie King Estate
Gatineau, Quebec

You guys were fantastic at the game,
and we had a lot of great reviews about the band
from our fans and from our staff.
You guys really created a great atmosphere
during the pre-game and intermissions.
Jason O'Connor
Operations Manager
Ottawa 67's Hockey Club



©photo by John Perrins (613) 820-8812

You guys are fabulous! Really talented!
We will certainly book you again.
Kimberley Blake
Park Place Retirement Residence
Ottawa

I just wanted to thank you again for last night!!!!
What a wonderful evening of musical entertainment!!
I have heard nothing but rave reviews from many of our residents today.
Many asking when we will have you back.
We would love to have you back again.
Carolyn Vollicks
Recreation Therapist, Veteran Units
Perley Rideau Veterans' Health Centre
Ottawa

...a very polished group, a harmonious experience
World Harmony
Ottawa

To: Anne Troise
Director of Development
Ottawa Chamber Music Society
Our house concert, with the Lyon Street Celtic Band
was a great success!
The music was delightful; the audience was enthusiastic
and the turn-out was excellent.
Audience members were given an opportunity to donate
to the Concert Hall Fund, and a total of $215 was collected.
The concert was an item for which
Paul was the successful bidder
during the OCMS On-Line Auction. We were delighted
with the results,and happy to be able to
further support the concert hall fund-raising efforts.
Sincerely,
Cynthia King
Ottawa


©Photo by Thad McCarthy

I want to thank you and the members of
The Lyon Street Celtic Band
for performing at the 2006 Ottawa Race Weekend.
Once again the participants and spectators really appreciated
the talent and enthusiasm you provided during the
marathon events.
This year Ottawa Race Weekend attracted nearly 30,000 runners
and again raised more than $500,000 for the Ottawa Hospital.
Please join us again in 2007.
Ronne Riddell
Entertainment Coordinator
National Capital Marathon
Ottawa

Thank you so much for your music and enthusiasm.
It was such a great location too. I was getting pretty tired
and was looking forward to seeing your band.
Lucie and I were thrilled to see you,
and it definitely gave us a boost of energy.
The music helps the Km's tick by a little faster.
It was a great run; it felt so nice to be a part of it.
Kate Lindsay
National Capital Marathon Contestant
Ottawa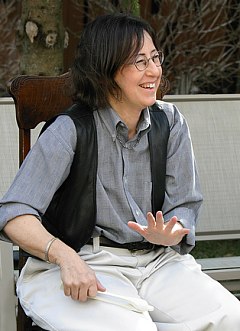 ©Photo by Tom Robertson
Lois Siegel Plays the Spoons

I have to say that the music and entertainment
along the course was inspiring.
I LOVED the Celtic band right at the beginning
and the belly dancers sure made an impact -
I know I felt a little less chilly after seeing what
they were wearing!
For a minute I imagined I was in a warmer climate.
Thank you to you and your colleagues for making
my first ½ a very enjoyable (if that's possible) experience,
and for Rob who's last marathon was in 1994,
it rekindled his love of the event. Volunteers were amazing
and the vibe was brilliant. Well done.
Jean McFeely
National Capital Marathon Contestant
Ottawa

I just wanted to tell you how much Roslyn and I thoroughly enjoyed the music of the Lyon Street Celtic Band recently.
Not only was the music captivating, but it was easy
to get into as we found ourselves clapping, tapping and moving
along with the band... and we were still sitting!
We found the personalities of the group warm and inviting, and you
made us feel very comfortable to sing along - as best we could.
We look forward to bringing our friends to your next appearance
and have them experience your special brand of music and entertainment. " Thanks for the memories."
Elliott Smith
Magician
Ottawa

Thank you so much for the great entertainment you provided
for our Christmas Party.
Everyone enjoyed the music and had a great time!
Luisa Romero
Director of Recreation
The Edinburgh Retirement Residence
Ottawa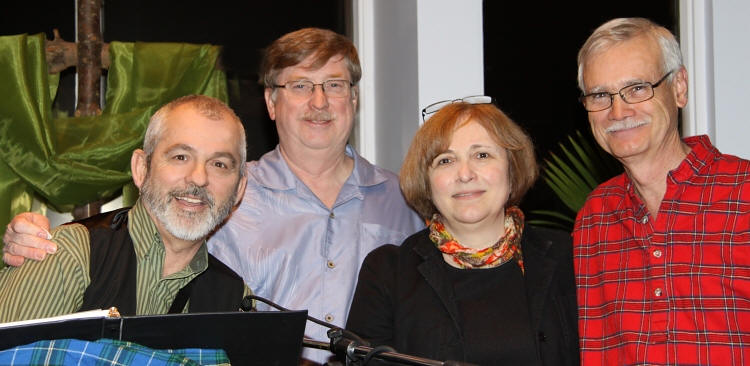 Photo by Lois Siegel
Jack Surch, Dan Perkins, Marie Deziel, Steve McCarthy

"Too much of a good thing is...absolutely wonderful."
Mae West
Great music last night from you and your fellow musicians.
Fine array of varied talents well worth the drive across town
to hear, to enjoy. We were also delighted by the stylings.
I did say, "I never cared for "McNamara's Band" before;
last night I did. And "Jambalaya," joyous.
We look forward to hearing the band again.
Gerard Lavelle
St. Patrick's Day
Ottawa


Our family (my mom who is now a resident of Portobello
Manor, our son and his family visiting from Whitehorse)
were also there in the evening for your gig,
and we enjoyed your music.
Our grand kids were dancing to your lively tunes.

Rachel Emery
Ottawa

I would just like to thank you and the band
for making our event so fantastic!
You guys did such a great job and our guests
loved every minute of it!
We managed to beat our goal in fundraising with $5750!
Hope to work with you again in the future,
Erin Pritchard
Grace O'Malley's
Children's Wish Foundation of Canada
Fundraiser
Ottawa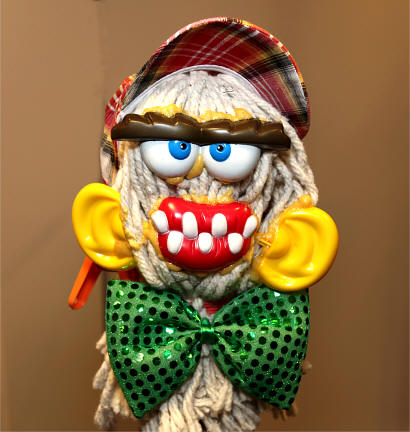 Elmer from West Virginia

Thank you very much to you and your group for a great afternoon of music. We had great comments on your performance. People really enjoyed themselves.
Gilles Lamoureux
Les Résidences de la Gappe
Festival D'Antan
Célébrations du 5ième Anniversarie
Gatineau, Quebec

Thanks so much for the terrific music. It was a blast.
The band was PERFECT for this event. Well done!
Joanne Griffin, Chair, Homecoming Weekend Committee
Navan's 150th Anniversary
Community Dinner
Ottawa

Thank you for a fun evening Friday night at the Orleans Legion.
It brought back so many beautiful memories of fun times
with my grandmother. You all seemed to be having so much fun.
It's great to see and hear performers who smile,
chat, and interact with their audience.
I very much enjoyed myself.
My husband is more into jazz, but he enjoyed himself too.
Louise Lafontaine
Ottawa

You guys were amazing and such a breeze to work with.
I'm very glad you enjoyed yourself; we couldn't have done it without you. I look forward to any event opportunities
with your band in the future. We all thank you very much
for a successful evening,
Krysten Meldrum, Event Coordinator
Shamrock Shenanigans Team
Greenfield's Pub
Algonquin College
Event Management program
Fundraiser for the Children's Wish Foundation
Ottawa

Thank you, Lois, for performing for us with your band.
Thank you for your support. Our members and guests
enjoyed very much your music, costumes and toys.
Ulle Baum, President
Canadian Federation of University Women
"Diplomat Hospitality Group"
Ottawa

Your band was awesome last night.
Everyone had a great time.
The step dancers were a very special treat.
Isobel Davidson
St. Patrick's Day
Ottawa

Who supplied the step-dancers?
They just sort of magically appeared out of nowhere…
it was a nice touch... like a Flashdance :)
St. Patrick's Day
James G. MacLaren
Ottawa

Betty and I heard a terrific Celtic band last night at a fundraiser
for the Canadian Grand Masters Fiddling Association,
The Lyon Street Celtic Band. Traditional Irish, Scottish, Canadian French, Breton, and American tunes. Super fiddling music,
real toe tappers, all the old tunes.
Rick Strong
Greenfield's Pub
Ottawa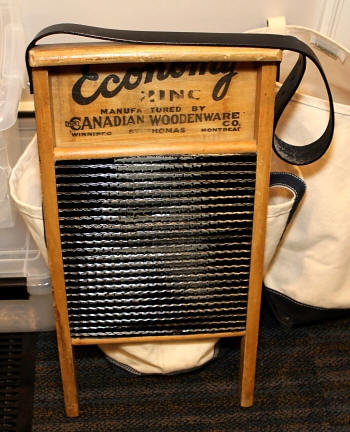 You were amazing Lois! Thank you for making our
Burns Dinner a tremendous success!
Looking forward to working with you for future events.
Glenese Francis-Wright
Activity and Volunteer Coordinator
Symphony Senior Living at Palisades
Ottawa

Your Celtic Band sounded great at Palisades.
Robert Tracy, Piper
Royal Canadian Air Force (ret'd)
Ottawa

Thank you and your band!
Everything was fabulous, the music made the night.
I have gotten so many emails, and everyone
thoroughly enjoyed the night, thanks to ye all.
Kay Methot
House Party
Ottawa

Last evening, the lot of us tippled with a drop o'
the wee creature all the while enjoying the lively musical
stylings of the Lyon Street Celtic Band. Very refreshing takes on the Irish standards, too. Great way to celebrate Paddy's Day,
great way to say thanks to NACO Friends' ace photographer,
Lois Siegel, and her fellow musicians.
Best of all, it's nice to support one's friends,
but it's nicer to support friends with versatile talent.
The Saint himself is some pleased.
Thank you to the delegation of NACO Friends
and 'friends' of NACO Friends who showed up at Casey's
for amicable banter, a pint or a drop o' Writer's Tears,
and melancholy tunes. We are grateful to Casey's staff
who looked after us so well.
Fillip of the evening was the Irish step dancin'.
Gerard Lavelle
Ottawa

They played here in the summer of 2015 to high acclaim.
This group brings Celtic joy to all their music
and is fun to watch and participate with.
Allen Colpitts,
Tweedsmuir on the Park, a Private Adult Community
Ottawa

Thanks so much for coming in Sunday.
I have heard nothing but positive feedback!

<![if !vml]>
<![endif]>

Katie Quinn
Activities Coordinator
Ottawa

The band was fantastic. Really made the night.
I had lots of comments from people saying they really
enjoyed themselves. I am happy that I had amazing entertainment and for this I thank you
Anda Carabineanu
Big Brothers, Big Sisters

Thanks so much for coming and performing!
Everyone really enjoyed the band!
Christine Fisher
Activities Director
Bridlewood Trails Retirement Community

What a FABULOUS evening!
LOVED every minute - music fabulous
especially the Newfie songs and those Irish ones.
People so friendly. You have a great group there,
and the ambiance was excellent,
Joan Forbes
Ottawa

Thanks so much Lois!
The event was a huge success
thanks in no small part to the Lyon Street Celtic Band!
David G. Barnes MD
Ottawa

What a treat for us today at Cite Parkway. I heard lots of
very favourable feedback. The residents want you back. :)
My Mom said to tell you that she really enjoyed your concert today. Ya all come back now - d'hear? :)
Diane Grummisch
Ottawa

Thank you so much for coming. It was a great night.
Heather Erven • Business Manager
Nepean Sailing Club
East Coast Kitchen Party
Ottawa

Thank you! The residents had a terrific time
and loved the band. They want me to book you back in!
Karen Timmons
Recreation Manager
Ravines Seniors' Suites & Retirement Residence
Ottawa

" Ah me Duckie".....sure it was your lovely musical group
that made the 90th birthday party
a great event. Many thanks to you.
Dad took your Lyon Street card. Wants bragging rights.
As we were packing up to leave
and moving around the residence, there were many
delightful comments about the music. And the Ontario Newfoundlanders were impressed.
Good luck with your future performances. All the best.
Ann Chafe, Newfoundland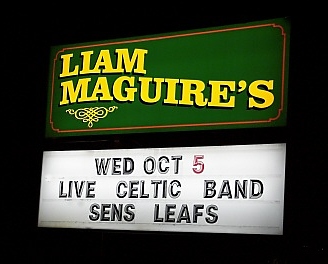 © Animated Photos by Peter Marshall

Lyon Street Performing at Liam Maguire's
Alexander Keith's Birthday
2005

Lyon Street Performing at Cumberland Heritage Village Museum
2006
© A-Channel Ottawa