The Lyon Street Celtic Band


©Photo by Victor Turco
Dan Perkins (bouzouki), Albert Kaprielian (piano), Hugh Trudeau (mandolin), Steve McCarthy (fiddle) Marie Déziel (accordion), Lois Siegel (bodhran)
Almonte Celtfest 2010

Celtfest is an afternoon of Ottawa Valley and Celtic entertainment performed in the natural amphitheatre of Gemmill Park
in the heart of Almonte.
It is a time to share historical Celtic traditions with local performers.
Celtfest also presents a select group of unique
artisans and vendors of specialty goods with a Celtic flair.

The Almonte Celtfest celebrates and promotes the Celtic heritage
of the Ottawa Valley through music and dance.
It gives up-and-coming performers an opportunity
to display their talents in their home community.
The festival is a free event with a wide variety
of vendors of Celtic goods.
There is also a tent for seniors and entertainment for children,
along with food and beverages.
©Photos by Lois Siegel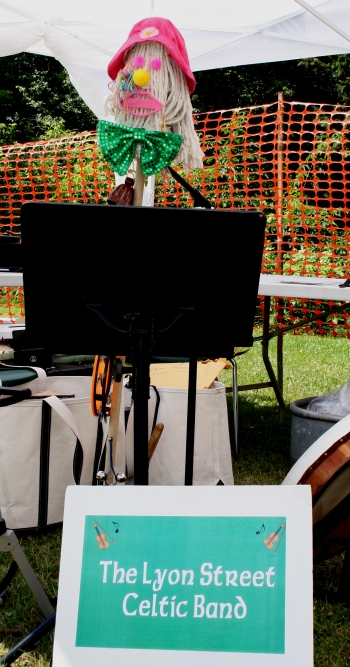 YouTube
"Irish Washerwoman"/"Gary Owen"
Lois with "Mop Top Jane" Ugly Stick



Audience Response

You play up quite a storm on the "Broom Hilda"!!!!
Dave Lute
Ottawa

LOVE the YouTube vid!! Especially people (kids) walking around
in front of the camera while you're all playing
And you play a mean Ugly Stick!!
Fiona Gilfillan
Ottawa